Company Klima DOP d.o.o. was founded on 19.08.2005. in Belgrade with the majority investment of foreign founder Lufttechnik J. Pichler Gesellschaft m.b.H. from Klagenfurt, Austria. The headquarters of the company is located at the address Autoput Beograd-Zagreb bb, in New Belgrade, near the Kvantaš market, where we have about 800 square meters of office and warehouse space. The direct proximity of the Belgrade-Zagreb highway and the access roads provide very good traffic communication for all types of freight and passenger vehicles.
We offer you a complete program of ventilation and air conditioning equipment based on product quality with absolute respect for the agreed deadlines and other delivery conditions. We have the appropriate certificates for products from our range.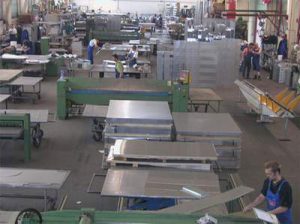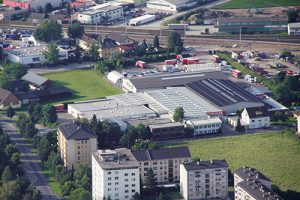 About the major founder
Company Lufttechnik J. Pichler Gesellschaft m.b.H. was founded in 1959 as a trading agency. Since January 1, 1999, it exists in today's legal form as a limited liability company, and in 2009 Pichler Holding GmbH was incorporated. Owner of Lufttechnik J. Pichler Gesellschaft m.b.H. is Mr. Ing. Johann Pichler.
The permanent clients of the company include the installation of heating and ventilation plants, construction companies, as well as technical designing offices and architects. Lufttechnik J. Pichler Gesellschaft m.b.H. It contains a complete range of products in the field of ventilation, air-conditioning and ventilation devices.
Total assortment Lufttechnik J. Pichler Gesellschaft m.b.H. it completes additional equipment such as noise suppressors, ventilation grills and fire extinguishers. The production area of the company extends to products such as spiro pipes, rectangular channels, facade pieces and accessories. Special business areas are products of "controlled ventilation" and central suction devices.
The production facility with the warehouse is located in Klagenfurt, Kernten. Since March 1989 in Guntramsdorf there is an office and warehouse. Since September 2001, offices and warehouses have been opened in Graz, where a large part of the product range is stored for short-term coverage of needs. Lufttechnik J. Pichler Gesellschaft m.b.H. offers its product range and foreign markets, through its daughter companies in Slovenia, Croatia and Serbia, with offices in Maribor, Zagreb and Belgrade. Ventilation and air conditioning systems from Klagenfurt are already well accepted in these markets.
In Austria, trained external associates care for reliable service and permanent protection of clients. Associates Lufttechnik J. Pichler Gesellschaft m.b.H. clients are passionate about their experiences in the field of ventilation and thus achieve a functional basis for partner business relations. This is also reflected by the large share of regular clients.